In major cities throughout France, over 50,000 people came together on Saturday for L'Acte 8 (act 8), the eighth week of protests against Emmanuel Macron's government and the country's rising wealth gap. About 3,500 mobilized in Paris near the Champs-Elysées.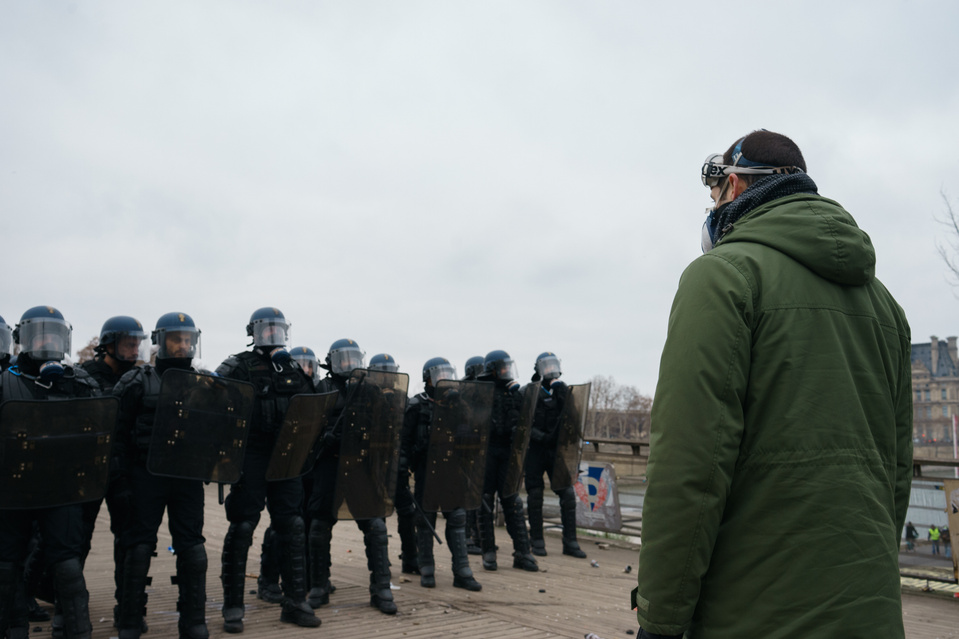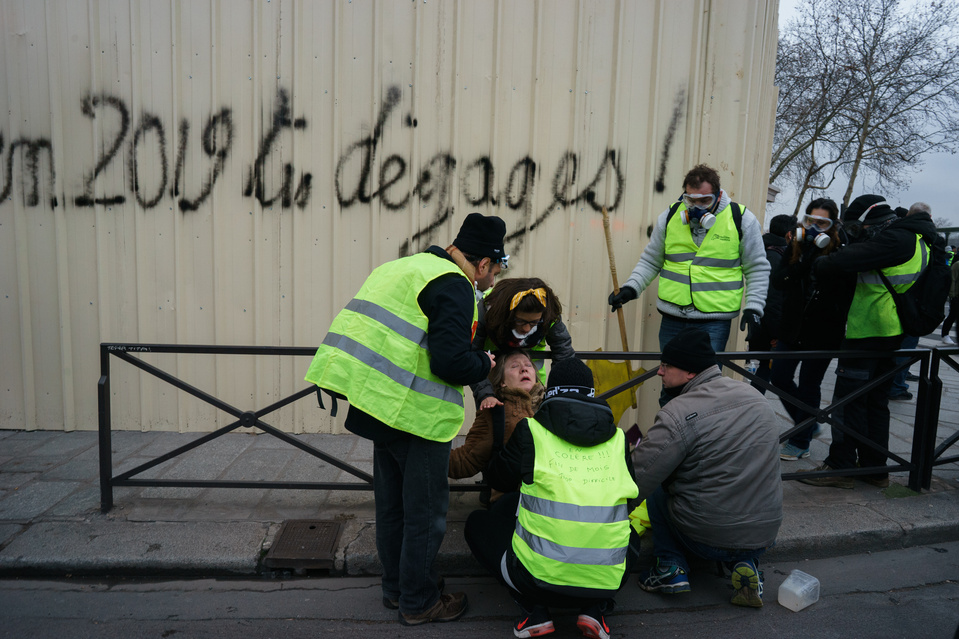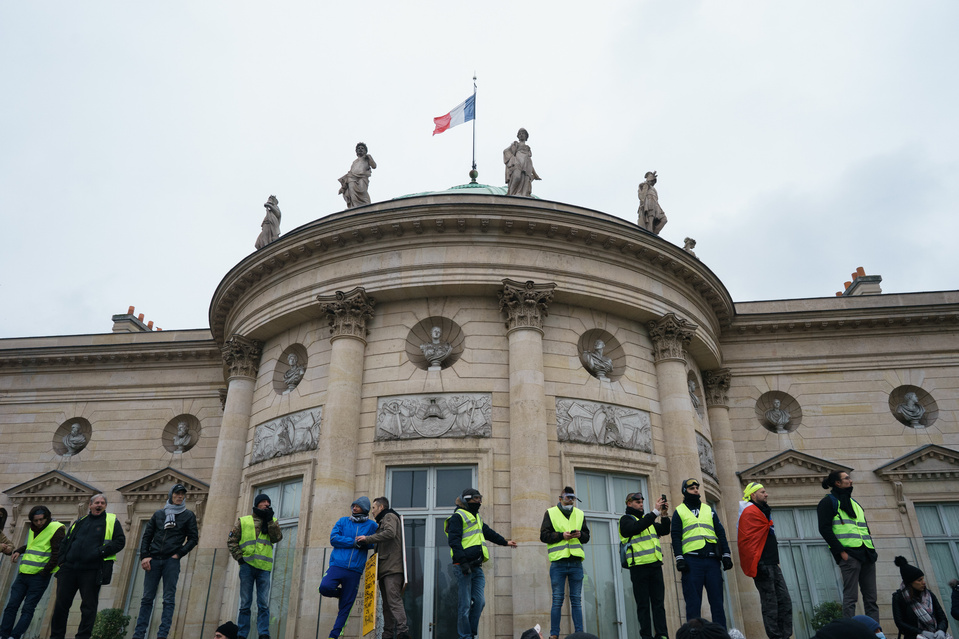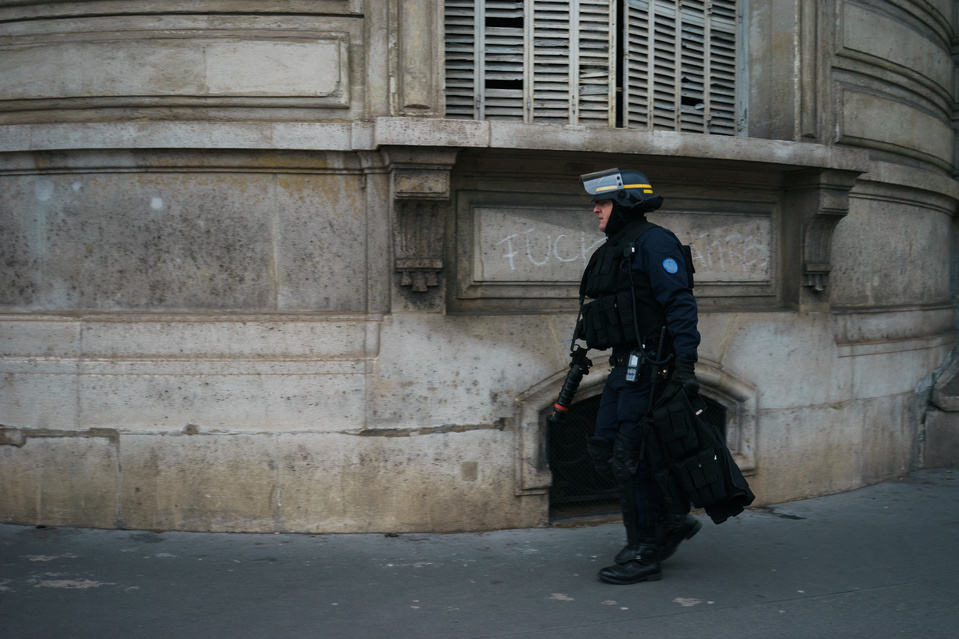 I joined the protests around 2pm outside Musee D'Orsay, where riot police were already clashing with demonstrators. I read that much of the morning had been relatively calm, but it certainly wasn't when I arrived.
I'd never run so hard at a protest before this one. At times the riot police chased us on foot for blocks, sometimes through streets too narrow and crowded to escape. Between my heavy camera backpack and weak knees, I ran past my limit, trying not to breathe in tear gas, praying I wouldn't trip.