This Monday, the first day of Amazon's "Prime Day" sales, I photographed a strike and rally at the Amazon warehouse in Shakopee, Minnesota for Bloomberg. Amazon workers walked off the job that afternoon to join supporters in protesting poor working conditions at the warehouse.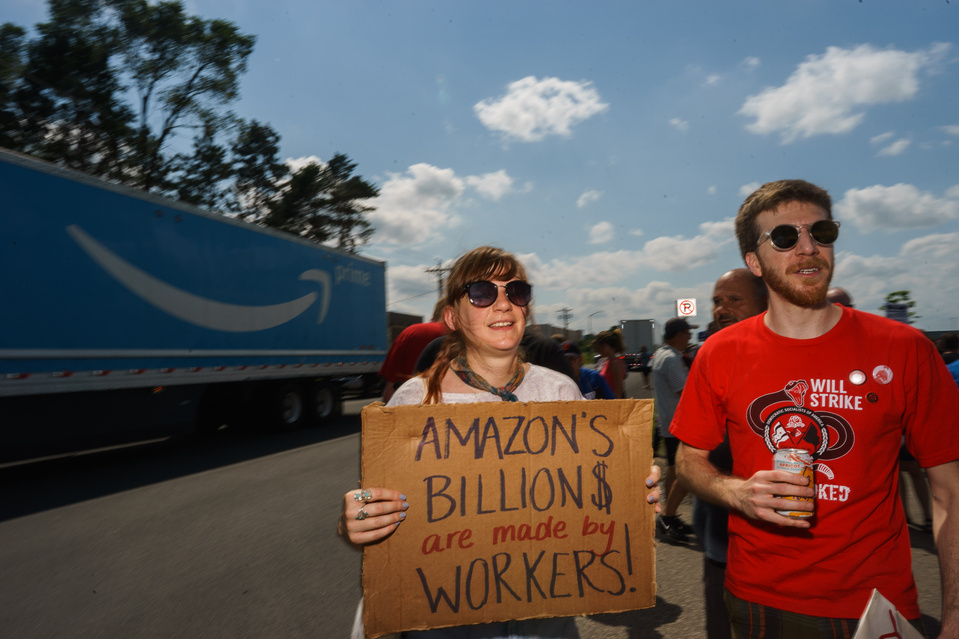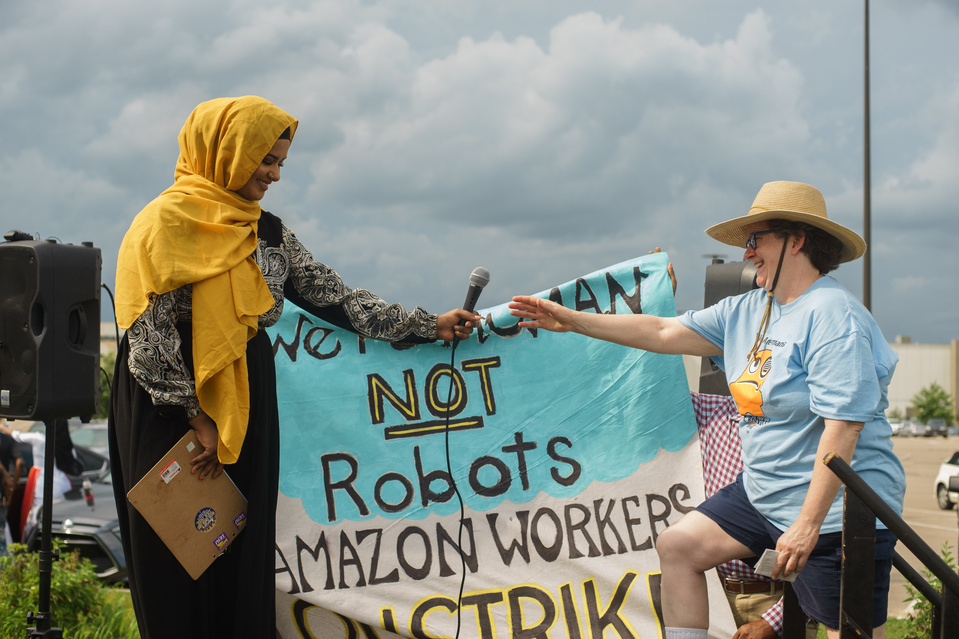 Then on Thursday, I captured a Town Hall meeting on "Medicare For All" in Minneapolis hosted by U.S. Representatives Ilhan Omar (D-MN) and Pramila Jayapal (D-WA) for Reuters.

In this intensely racist, Islamophobic era of American history, it was gratifying getting to amplify these actions that came about thanks to Somali leadership and organizing. To those who chanted "send her home" about Rep. Omar at a recent Trump rally: she's clearly already here.